Coaching Programs I Offer for
Personal and Professional Development
Whether you are a seasoned professional looking to advance in your career, an entrepreneur ready to take your business to new heights, or someone in transition seeking clarity and direction, I am here to support and guide you every step of the way.
I offer personalized guidance to help you overcome limiting beliefs, unlock your potential, and achieve personal and professional growth. With my extensive experience in business and leadership, we'll navigate challenges and transitions together.

Using techniques like NLP and Emotional Intelligence, I'll tailor my coaching to your unique needs. In a safe and empowering environment, we'll work towards lasting, positive changes in your life. Let's embark on your transformation journey and design the life you deserve.
A Life-Changing Experience with Mark's Coaching
Mark has been instrumental in helping me navigate a difficult career transition. His insight, guidance, and unwavering support allowed me to see new opportunities and take my career to the next level. Mark's ability to ask the right questions and provide actionable advice made a significant impact on my professional growth. I would highly recommend Mark to anyone seeking career coaching.
Marketing Manager at Skyward Innovations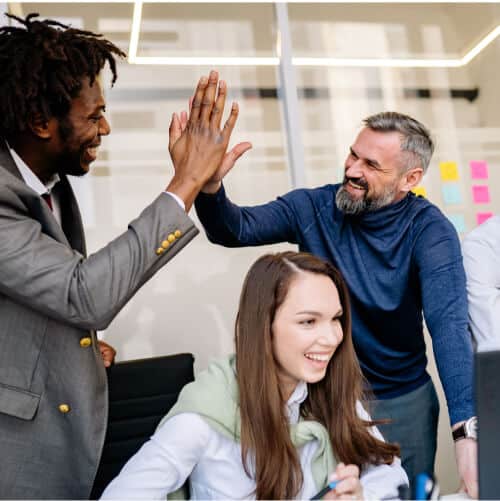 FOR CORPORATE LEADERS AND ENTREPRENEURS
As a Leadership Coach, I specialize in supporting corporate leaders and entrepreneurs in their journey to become more effective, inspiring, and impactful. My coaching program is tailored to meet the unique needs and goals of each individual, focusing on areas such as decision-making, communication, team management, and emotional intelligence.

You'll gain valuable insights and practical tools to enhance your leadership skills, overcome challenges, and drive positive change within your organization or business venture. Together, we'll unlock your full potential, empowering you to lead with confidence, clarity, and purpose.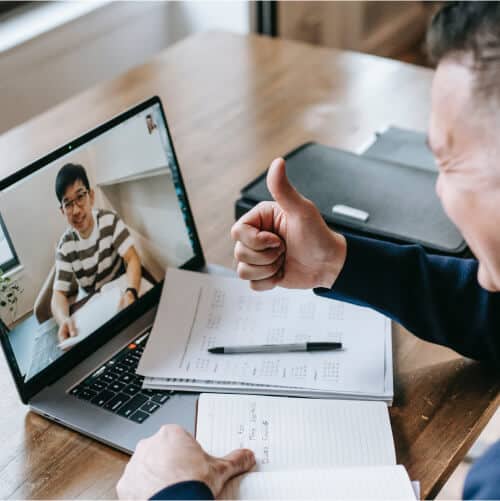 FOR INDIVIDUAL AND GROUPS
Career Development Coaching
I offer personalized guidance for both individuals and groups seeking to elevate their careers and achieve their professional goals. My coaching program is designed to help you identify your strengths, values, and aspirations, while developing a strategic plan to reach your desired outcomes.

I'll provide support in areas such as resume building, interview preparation, networking, and navigating workplace challenges. By working with me, you'll gain the confidence and skills needed to excel in your chosen field, achieve work-life balance, and ultimately, find fulfillment in your career.
Unparalleled Wisdom and Support from Mark's Coaching
As a first-time entrepreneur, I faced countless challenges in launching my business. Mark's coaching provided me with the tools and guidance needed to overcome these obstacles and achieve success. His wealth of experience, practical advice, and unwavering support have been invaluable in my entrepreneurial journey. I can't imagine having done it without him.
Team Lead at InfiniCore Systems
Ready to embark on a transformative journey towards success?
Let's work together to create a life and career that truly reflect your passion, purpose, and potential. I invite you to reach out, schedule a complimentary consultation, and discover how my coaching services can help you achieve your aspirations and goals.